Pillow Inserts and Covers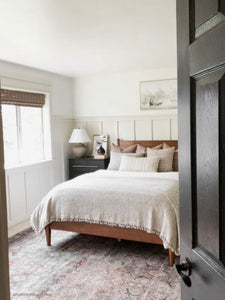 TRADE PROGRAM
As a Studio Shop of handmade soft home goods we love working on special projects and with other professionals in the trade. We offer competitive trade pricing and other exclusive services to designers, decorators and boutique shops alike.
Meet Jona, Founder & Face behind the shop.
Meet Jona, Founder & Face behind the shop.

HACKNER HOME is more than a pillow shop.
My goal is to be out of the box. Creating something distinctively beautiful reflecting your personal style to make your space feel like a curated home. My designer grade pillows are uniquely made in the USA.
Jona Hackner
Made by us for your design.
MY STORY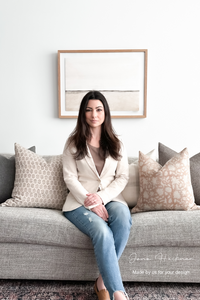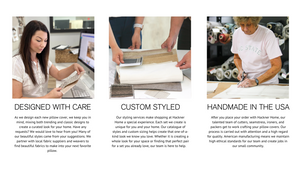 STYLING TIPS
 Designer Pillows ~ Get the Look Many of us love a mixed-and-matched pillow combination look. The designer look that is well thought out and original. Choosing patterns, textures, and colors for the perfect...
The Storefront
806 W. Warren Street
Shelby, NC 28150
Fall 2020
Mon - Fri, 9am - 6pm
Saturday, 9am - 1pm
Sunday, Closed